The Remai Arts Centre offers the perfect combination of inspiration and creativity for a wide variety of events including theatrical productions, dance recitals, concerts, lectures, receptions, presentations and even weddings!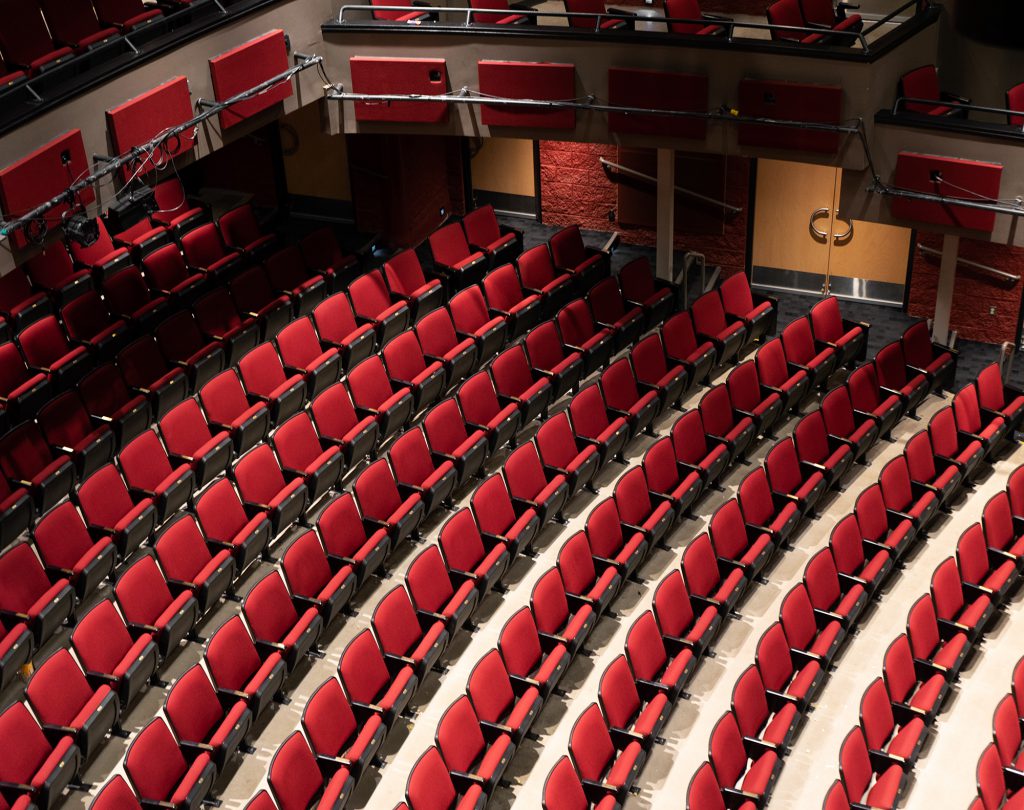 Two Theatres
If you are looking for a unique venue, this is it!
The Remai Arts Centre houses two theatres, two rehearsal halls and two classrooms that also double as meeting rooms. Our Rawlco Radio Hall Main Stage Theatre seats up to 415 guests.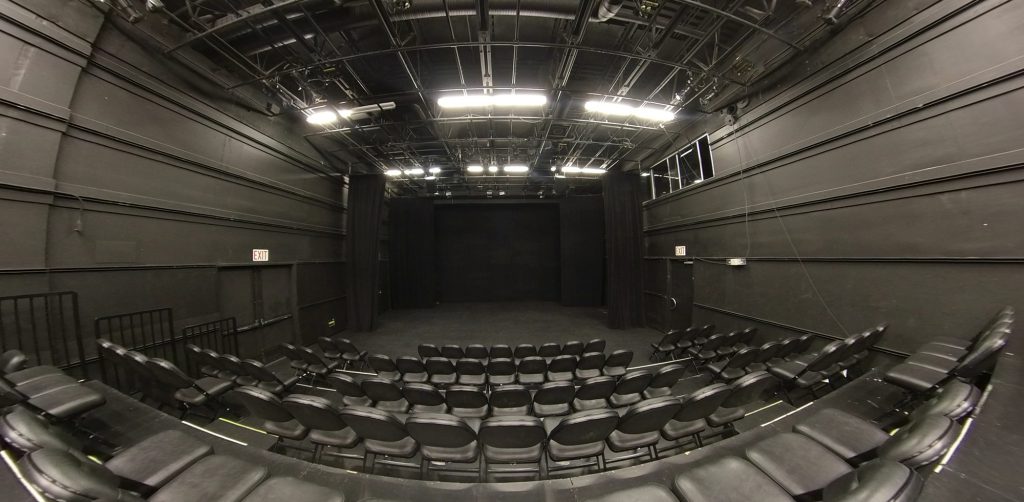 A More Intimate Experience
If you are looking for a more intimate experience, The BackStage Stage seats up to 148 patrons in the standard theatre seating layout. The BackStage Stage Theatre is a multi-purpose black box studio theatre which has been re-configured in a variety of ways.
Our event team will work with you to create a memorable experience for both you and your guests!
For rental options we can accommodate numerous options from a bare room to rehearse in, simple chairs and podium for informal meetings, lectures or classes, bar and buffet for casual or professional get togethers, or we will work with professional event planners for a full scale event that includes lighting and sound design full catered meal and even closing the street if necessary. Simple to extravagant and everything in between we have the capabilities and partnerships to do almost anything. We can also arrange for private receptions at any Persephone Theatre production that includes bulk tickets, sectioning off a private area, catered food and custom drinks for you and your guests, clients, family or coworkers to socialize before going in to see the show
Or if you have any questions please contact

Located at River Landing in Saskatoon, right beside the Remai Modern and steps away from the ALT Hotel and the South Saskatchewan River, the Remai Arts Centre is the ideal location for your next event.