2023 IBPoC New Play Commission recipient:
Medea's Masquerade
by Frances Koncan
Within a mysterious castle, atop the highest hill in all the prairies, the sorceress Medea has at long last returned to her childhood home after many years away with the intention of leaving the past behind and starting a new, slightly less murderous life. Determined to find her place in this much-changed and now-unfamiliar land, she is inspired to host a lavish masquerade ball where the prairie's best and brightest (and wealthiest) can mix and mingle safely together, far away from the threat of an incurable and fatal virus terrorizes the land. But Medea's childhood memories still haunt the seven rooms of her castle – and the virus, The Red Death, will stop at nothing to claim her for its own.
About the Artist
Frances Koncan (she/they) is a writer of Anishinaabe and Slovene descent, originally from Couchiching First Nation and currently based in Winnipeg, Manitoba in Treaty 1 territory. They are a graduate of the City University of New York Brooklyn College's MFA Playwriting program. Plays include: "Space Girl", "Women of the Fur Trade", and "zahgidiwin/love". Current and upcoming productions include: "Space Girl" at Prairie Theatre Exchange directed by Krista Jackson, "Women of the Fur Trade" at Stratford Festival directed by Yvette Nolan, and "Women of the Fur Trade" at Great Canadian Theatre Company directed by Renae Morriseau.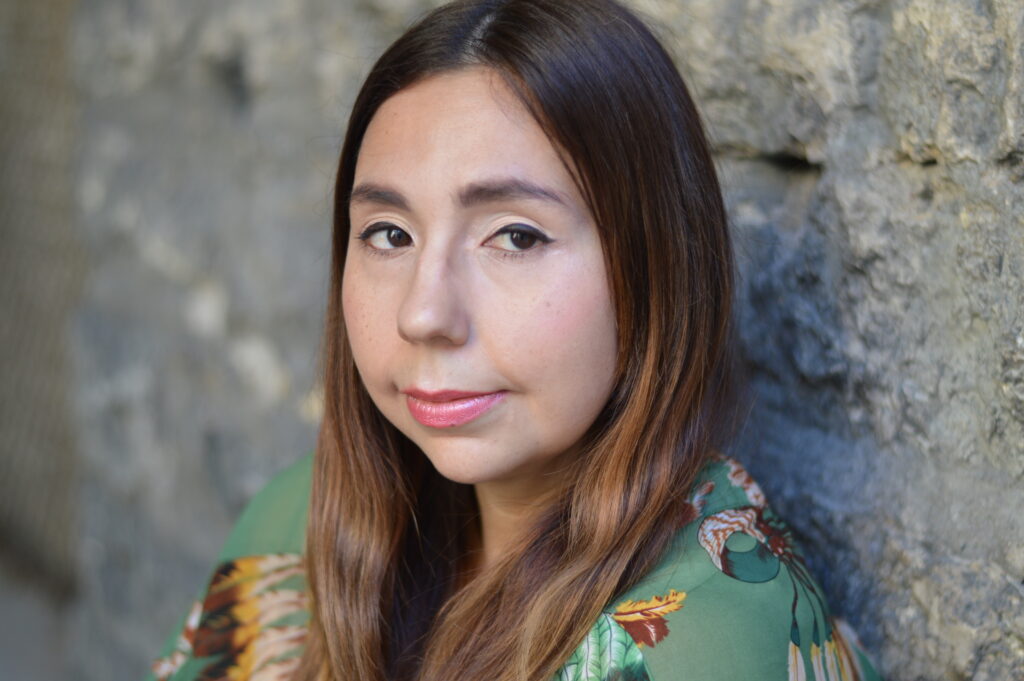 Short List
The selection committee also decided on a short list of 4 artists. The short list is the Selection Committee's way of acknowledging and offering formal support for development to certain projects that were close to receiving the commission, even though we won't be offering it a full commission.
Found in Eden
by Rebbekah Ogden
With her husband behind bars for tax fraud, Merica (Black) has had it living with her cruel, white in-laws for too long. She uproots her life overnight in search of a place where she can safely raise her two children. She dreams of the simplicity behind a Little House on the Prairies lifestyle. You know, an adorable jersey cow that produces fresh milk and cheese, chickens that lay eggs with the orangest of yolks and a flourishing lush garden. Merica finds herself with a chance to make her dream a reality when her car breaks down refusing to move another inch and she finds herself in the middle of nowhere Saskatchewan, or is this a town? Welcome to Eden. Where the land is plenty and the people few and fewer still the sign of any other Black folk around. In fact, the humble residents of Eden have never seen a Black folk before in person, what is this lady and her kids doing all the way out here? Can Merica create the home she's always dreamed of for her children in a land where Zucchini's are a gift worth giving an enemy, the Farmer's Almanac is the bible and the town's self-appointed news-reporter can't keep her nose out of her business?
About the Artist
Rebbekah Ogden is a multi-racial and multi-disciplinary artist, based in Calgary Alberta, who trained at Rosebud School of the Arts where she received an FRSA in Theatre Arts. She is a visual artist, professional actor and an aspiring playwright. She aims to heal relationships between different demographics by using humour to uplift and encourage us to see the human in each person. At the heart of her work is the celebration of life and what it means to live together in a complicated world. 
Her play My White Daddy was part of Chromatic Theatre's BIPOC Playwrighting Unit in 2022, and has been selected as one of six plays to recieve a workshop through Lunchbox Theatre's Stage One Festival of New Canadian Work in 2023. She has performed as an actor on the Opera House stage for Rosebud Theatre, the Martha Cohen stage for Alberta Theatre Projects, and most recently the Maxbell Theatre for Theatre Calgary.
In 2020 she received the Bloom Grant award for visual art and participated in the 2022 RBC Emerging Visual Artist Program at Art Commons. Her work has been exhibited in the following galleries; The Southern Jubilee Auditorium,The Window Galleries at Arts Commons in Calgary, the Akokiniskway Gallery in Rosebud and the Godfrey Dean Art Gallery in Yorkton Saskatchewan.
43 Harsh Regulations
by Jovanni Sy
43 Harsh Regulations is the story of a married couple who are separated for twenty-five years as a result of Canada's Chinese Immigration Act of 1923. The play begins with the reunion of the virtual strangers in Canada in 1948 but soon careens backwards and forwards over a span of four decades and two continents.
About the Artist
Jovanni Sy is a playwright, director, performer, and the former artistic director of Gateway Theatre (Vancouver) and Cahoots Theatre (Toronto).
Jovanni wrote Nine Dragons which premiered at Vertigo Theatre in 2017 before transferring to Royal Manitoba Theatre Centre and Gateway Theatre. Nine Dragons received a Jessie Richardson Award for Best New Play and was also nominated for a Betty Mitchell Award and a Winnipeg Theatre Award.
Jovanni's solo play A Taste of Empire premiered at Cahoots Theatre in 2010 and was nominated for a Dora Mavor Moore Award for Best New Play. A Taste of Empire was revived by Boca del Lupo Theatre in 2014 and 2015 and then was translated into Cantonese as 食盡天下 by Derek Chan who performed the piece with Jovanni directing. 食盡天下 travelled to Toronto and was nominated for a Dora in 2018 for Best Touring Production. Carmela Sison is currently translating A Taste of Empire into Tagalog as Lasa ng Imperyo and will perform the piece with Nina Lee Aquino directing.
Jovanni's directing credits include: The Five Vengeances, The Orchard (After Chekhov), Valley Song, Yoga Play (Vancouver); Stitch (Toronto); Murder on the Orient Express (Calgary); and Blackbird, Antigone, God of Carnage (Hong Kong).
In June 2022, Jovanni played Mr. Miyagi in the pre-Broadway tryout of The Karate Kid, the Musical in St. Louis. Other recent and upcoming credits include the world premieres of Forgiveness (Theatre Calgary/Arts Club) and Prison Dancer (Citadel Theatre/National Arts Centre).
Jovanni currently has three plays in development: Salesman in China (Stratford Festival); Kowloon Bay (a Nine Dragons prequel) for Vertigo Theatre; and his PGC Comedy Award winning play The Tao of the World (Citadel Theatre).
Three Generations
by Megan Zong
As a second generation Chinese-Canadian born in Saskatoon, identity has always been something I have grappled with throughout my childhood, adolescence, and young adult life. I didn't grow up with the closeness of having my extended family at gatherings and learning from my elders. Although I have visited China many times throughout my life, the temporary nature of those visits didn't allow for strong everlasting bonds to form. In many ways, I feel disconnected from my Chinese heritage and cultural roots. The limited knowledge I have about Chinese history is through the stories told to me through my parents and extended family members.  
For a long time, I have been wanting to write a play about my family's history during the invasion of China by Japan in World War II. For many families like mine, the only reason we are here today is through personal sacrifices and the sacrifices of others. My vision for this bilingual multigenerational play is to explore the parallels across three timelines: my grandfather's life during WWII, my father's journey immigrating to Canada, and the current experiences of Asian-Canadians during the COVID-19 pandemic.
In the creation of this historical dramatic play, I will be using primary source documents such as my grandfather's short stories he wrote regarding real life heroines and villains he encountered during the war which I will translate from Mandarin to English. I will also interview family members, including my 93-year-old grandmother in China to inform the writing of this story. Her three children, my father and his two younger brothers (all very close in age), would get into all kinds of mischief at home. I look forward to setting the playful stories of my father's childhood and the love of family during poverty against the backdrop of WWII. 
We don't learn about Chinese history in schools here. We learn about WWII through the western perspective which focuses on Europe and the involvement of North American allies, so very few people know about the effects and impact of WWII in Asia. Because of the opposing political ideologies between the east and the west, there is a lot of dissonance whenever "China" is talked about in western media. This tension leaves me at odds with my identities –Chinese and Canadian – and often stranded between the two.
My hope for this play is for people to leave the theatre with a better understanding and appreciation for Chinese history, culture, and people. For myself, through research and writing this play I want to reclaim parts of my Chinese identity which I have neglected for so long. 
About the Artist
Megan Zong is a Chinese-Canadian multidisciplinary artist currently based on the unceded and traditional territories of the Musqueam, Squamish, and Tsleil-Waututh Nations (Vancouver, British Columbia). Originally from Treaty 6 Territory (Saskatoon, Saskatchewan), she graduated with her Bachelor of Fine Arts in Acting from the University of Saskatchewan. An actor, dancer, and singer, Megan has performed in plays and musicals across Saskatchewan. She is now expanding her professional career to include film and television. 
Drawing on her experiences in various collective creation projects with Sum Theatre, Megan is an emerging playwright and indie producer. As a creator, Megan's work aims to elevate marginalized voices while pushing the sensorial boundaries of live theatre. Recently, she made her playwriting, producing, and assistant directing debut with Unmasked, a semi-autobiographical story about her personal experience with psychosis. This production offered a unique portrayal of mental illness through combinations of physical abstraction, glow paint, and live music to create an aesthetic not previously seen in Saskatchewan theatre.
Through Persephone Theatre's 2021-22 Playwrighting Unit, Megan developed a Theatre for Young Audience's play, titled My Name Is…, about celebrating one's cultural identity amidst the discrimination and repression faced by many BIPOC children and youth. 
Currently, Megan is collaborating with her long-time friend Mitchell Larsen to create a performance art piece surrounding the theme of gender through Remai Modern Art Gallery's Here and Now program. This piece will culminate in public performances at the end of August 2023.
Embers
by Pamela Mala Sinha
My play NEW, which premiered at RMTC in Nov/2022 followed by Canadian Stage this April/2023, was inspired by my parents who immigrated to Canada in the 60's. My mother was a dancer, and my father was a statistician who was recruited from the London School of Economics by the Universities of Hawaii and Manitoba (he chose Manitoba because he was excited about the snow!) They built a family from a small group of bachelors and married couples. My cousins are cousins not by blood, but the love that
came from those lifelong friendships. As my parents' generation ages, their stories are being revealed; things that were unutterable in the past are being spoken because we "can handle it" now and they want to tell. However difficult they may be to hear, there is blessing in this unburdening… allowing us to better understand our shared past and benefit ours – and our children's – futures. For NEW, my source material came from interviewing the aunties and uncles I grew up around, and the questions I posed were about marriage and love and loneliness and home. For Embers, it's their children's generation – my peers – who I want to talk to. I know I am not unique in the way I grew up, but I also know that not every one of us grew up in my own ideal circumstances. I want to know how my peers manage the emotional and financial demands of relatives back home, and how they balance these inherited responsibilities with their own attachments here (as in "real aunties and uncles" versus the ones who feel real, because of the way we were raised). I want to know how they come to terms with not knowing the rituals they've relied on their parents to carry out all their lives in Canada; Diwali, Durga Puja, Eid, for example…and what they're afraid of losing when these parents are gone. I want to know what they think is worth holding onto and what isn't… and the consideration that maybe that's not the same for our children who might yearn for the traditions and stories we simply don't have. In NEW, the characters made choices about family that now, in Embers, have far reaching consequences for their adult children.
About the Artist
Pamela Mala Sinha is an award-winning Canadian actress and writer, working internationally in theatre, television and film. Pamela was the recipient of Canada's prestigious Dora Mavor Moore Award (Canada's 'Tony') for Outstanding New Play (playwright) and Outstanding Lead Actress for her solo debut play, CRASH. Published by Scirocco Drama, Crash was also included in a Bloomsbury (UK) Audition Speeches Anthology, and Love, Loss and Longing (Playwright's Canada Press). Her second play Happy Place premiered in Toronto in 2015 at Soulpepper, followed by runs at Vancouver's Touchstone Theatre in October 2017 and Winnipeg's Prairie Theatre Exchange in 2018. CRASH's U.S debut at the Signature Theatre, N.Y was in 2017. As one of few artists selected nationally to receive a prestigious Project Imagination commission from Soulpepper, Pamela completed her third play, NEW, as the Playwright-In-Residence at Necessary Angel Theatre Co. and in association with the Royal Manitoba Theatre Centre, it opened to rave reviews in November, 2022. A Toronto run will follow at Canadian Stage Theatre in April of 2023. 
Pamela's film adaptation of Happy Place with Sienna Films as producers, directed by Helen Shaver, garnered actress Mary Walsh a CSA award for her first dramatic role. Pamela has recently completed development with CBC and Sienna Films on her original one-hour series Nirvana and production wrapped on a film production of CRASH (produced by Necessary Angel Theatre and Riddle Films) starring Pamela.  Pamela's half-hour comedy pilot MAYA was optioned by Toronto's Hawkeye Pictures.
Selected Acting TV/Film: Hulu's Y, The Last Man (Recurring) NBC's ER (Recurring, 3 seasons), HBO's Huff and Live From Baghdad (Lead), Series Leads on CTV'S critically acclaimed drama series Traders and Ken Finkleman's The Newsroom (International Emmy Nomination/Comedy Series), feature films Happy Place, Breakaway and What We Have. 
About the IBPOC New Play Commission
Persephone Theatre launched the IBPoC new play commission in 2020 to centre, support, and produce stories by Canadian artists who identify as Indigenous, Black, or a Person of Colour.
The playwright of the selected IBPoC commission receives a $15,000 fee for the creation of their script, a full development process involving workshops with actors, and a commitment to a premiere production in an upcoming MainStage Season.   
Selection happens through a committee of theatre artists and professionals based in Saskatchewan and across Canada. They represent a wide and diverse range of lived experiences and perspectives, including strong IBPoC representation. The committee both selects the commissioned project and identifies a series of shortlisted projects that each receive $1,000 and dramaturgical support provided by Persephone. 
The IBPoC commission will be an ongoing artistic program within Persephone's play development and programming model. Biannually, an open call for submissions will be extended to IBPoC artists across Canada, and the commission will operate with the same financial, development, and producing support.
Persephone believes that this model is vital for ensuring IBPoC voices are strongly seen and heard on its stages, and that they are properly resourced to realize their best work.