Review: Reasonable Doubt is honest, difficult — and must be seen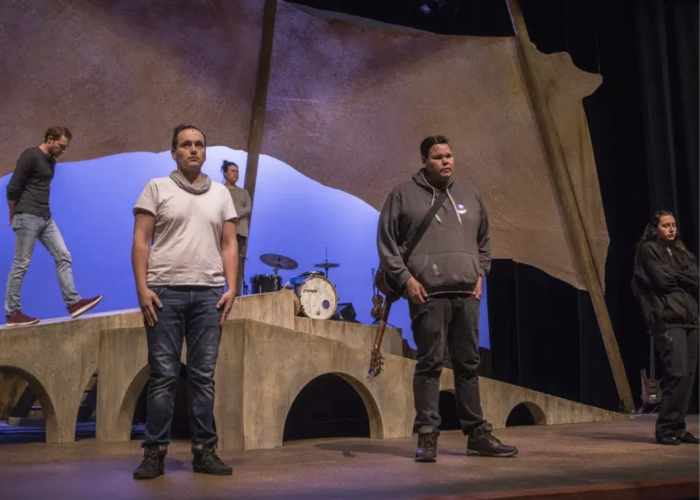 The play about race relations in Saskatchewan presents the audience with an inescapable look in the mirror of who we are as a society.
A current of tension buzzed through the theatre on the opening night of Reasonable Doubt, punctuated and elevated by shouts and gasps from the audience.
It was to be expected, in a way — the topic of Colten Boushie's death and the Gerald Stanley trial is not one to be presented lightly — but the energy in the room on Friday did not abate until the final applause when the audience practically jumped from their seats to clap, as if seeking a quick release from what had been building all night.
Reasonable Doubt is a piece of verbatim theatre with music created by Joel Bernbaum, Yvette Nolan, and Lancelot Knight. The show began as a piece about Indigenous race relations in Saskatchewan before switching to focus on the Gerald Stanley trial and acquittal as a driving force.