'It's a play for everyone that lives here': Sask. opinions on Stanley trial the heart of play Reasonable Doubt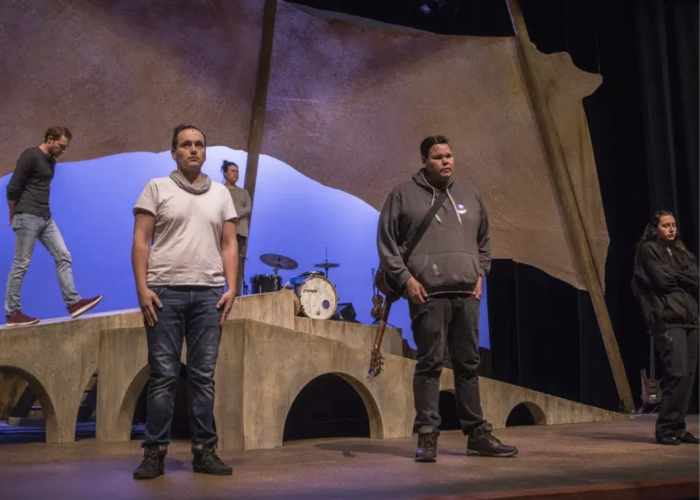 At the first read-through of Reasonable Doubt — the documentary play focused around Colten Boushie's death and the Gerald Stanley trial — actors stumbled over their lines, trying to make sense of the "ums" and "ahs" and pauses written into their scripts.
It's difficult when you know your characters are real people with real opinions. Especially when you don't always share them.
"I feel like we're taking way more care with those words because they were really truthful and heart-spoken words from people in the community," performer Krystle Pederson said. "That is the work that actors are doing in this story, to not let our own personal feelings of the words … affect our character."
Reasonable Doubt is a documentary play premièring at Persephone Theatre in Saskatoon and created by Joel Bernbaum, Yvette Nolan, and Lancelot Knight, exploring Indigenous relations in Saskatchewan in the wake of the Stanley trial. The play uses lines from the transcripts of interviews Bernbaum conducted with people around Saskatchewan to create the script. According to him, around 63 unique voices will be heard during the play.